I help nonprofit chief executives grow their organizations and communicate clearly.
My clients value having someone they can talk to who can't fire them, won't complain about them to the board, has no stake in the outcome, and wants nothing but their success. They're no longer lonely at the top.
These high-achieving chief executives are thinking and yearning several steps ahead of their boards and leadership teams. Not dangerously so, mind you. But they have clear strategic visions and need to align their teams and their boards around just one strategy for accomplishing the mission.
My coaching delivers clarity and confidence about …
What to say
To whom
In what order
… to get things done and rock the mission.
My ideal clients are:
Growth-oriented
Considerate
Reflective
Decisive
Lovers of life (travelers, foodies, fans of super high quality coffee/beer/wine)
I work almost exclusively with housing, community, and economic development organizations.
Strategic planning coaching: More than a facilitator, I'm a strategic thinking partner.
Board chair-chief executive partnerships: My Better Together books help you build strong leadership partnerships that make both of you happy and accomplish more for the mission.
Team building coaching: Helping you make your workplace fulfilling for all.
Executive coaching: Improving communication skills, career transitions, and leading through major change (especially mergers) are my deepest areas of coaching experience.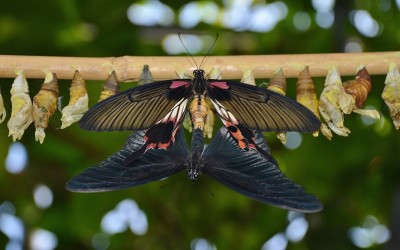 Communicate about change with others as you would have them communicate about change with you. Be considerate, especially. This six-part model includes Reality, Vision, Roles, Expect Next, Expect Later, Listen.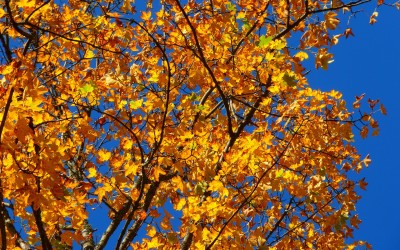 My friend Mary Hiland writes about how changing her home helps her think about leading through change in a nonprofit. Good stuff! For change efforts in organizations to be successful the need for change must be felt. There needs to be a sense of urgency. People need...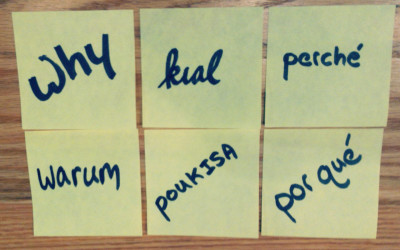 Starting conversations with your nonprofit's mission puts the least compelling part first. Instead, start with your vision—the why. Move on to your values—the how. Only then state your mission—the what. This is Simon Sinek's Start with Why idea applied to...
Everyday Strategic Conversations
Get great at aligning people toward your strategic vision.
Better Board Chair Partnerships
Revive a flagging partnership. Jumpstart a new one. Make a good one great.
Get Control of Your Time
Stay focused on what really matters.
I step away from our coaching conversations and I have two things: Very clear next steps, but also the clarity of mind to see, "Oh, here is how I'm going to do that." This gives me enormous confidence to move forward.
Ines Polonius
John helps me bring all the pieces into conscious focus and get there faster.
Nancy Straw
How I Help Growth-Oriented, Thoughtful Leaders
Assess
… with proprietary tools and interviews, the highest-value problem we can solve.
Design
… an initiative, together, to get a quick win and lasting impact.
John quickly helped me distill our many programs into one clear message, with a direct call to action, that won more friends for our agency from my audiences.
Ingrid Kirst
John is like a second brain for me.
Mike Renken
Executive Coaching
I help you take what you already know, generate new insights, make action plans, then hold you accountable while you execute those plans.
Facilitation
I draw the best thinking out of other people efficiently and enjoyably, whether that's your board, your leadership team, or just you and a key partner.
Training
I share specific expertise that empowers your audience (usually board or team members) to take specific action. Interactivity is guaranteed.
Consulting
I collect information for you and generate action recommendations. I don't do a lot of this; my clients almost always have the answers.
You must be ...
The chief executive (e.g. executive director, CEO, president)
Growth-oriented
Coachable
High-achieving
Your organization must ...
Have at least a $1 million annual budget.
Have diversified revenue streams.
Be healthy and stable.
Brief Biography
Professional communicator John Fulwider helps nonprofit chief executives advance their strategic visions through everyday conversations. Combining coaching, teaching, and training, John works exclusively with high-achieving CEOs who want their leadership teams and boards rowing in the same direction. He is a sought-after speaker and the not-yet-bestselling author of five books, including Better Together: How Top Nonprofit CEOs and Board Chairs Get Happy and Fall in Love (with the Mission) and Everyday Strategic Conversations: How Top Nonprofit CEOs Get Their Teams and Boards Rowing in the Same Direction.
Specialties
Everyday strategic conversations
CEO-board chair partnerships
Time management and focus for CEOs
Strategic planning facilitation
Organizational culture
Cooking German food for a crowd. (Hey, you wanted a comprehensive list, didn't you?)
Representative Clients
John's coaching, speaking and consulting clients have included these nonprofit segments:
Child-Focused: Big Brothers Big Sisters of the Midlands, Child Advocacy Center, Hope Center for Kids
Economic Development: alt.Consulting, Center for Rural Entrepreneurship, Goodwill Industries
Foundations: Heartland Council of Community Foundations, Kearney Area Community Foundation, Nebraska Community Foundation, West Central Initiative
Health Care: Brain Injury Association of Kansas and Greater Kansas City, Brain Injury Association of Nebraska, Bryan Health
Housing and Community Development: Lincoln/Lancaster County Habitat for Humanity, NeighborWorks America, NeighborWorks Lincoln
Higher Education: South Dakota State University, University of Nebraska Public Policy Center
Other: Human Services Federation, KZUM 89.3 FM, Lincoln American Marketing Association, Lincoln Arts Council, Lincoln's Young Professionals Group
Five Things to Know about John
Five things you might not otherwise know about John:
His favorite cuisines are Ethiopian, German, and Indian, in that order.
He once completed a five-rappel descent off Cat in the Hat in the dark, without a headlamp.
He's a redhead whose hair has gone dark. (Sad.)
He still has the rock he used to (slowly) chip ice out of the wheel wells (all four!) of his Geo Metro one particularly wintry day in Boulder, Colorado, circa 1996.
He adores functional public transportation systems with an abiding passion.
Why I Work Exclusively with Nonprofit Chief Executives
I'm an idealist like you. In my ideal world, nonprofit organizations help more people because their chief executives succeed wildly.
Beyond that, I haven't come up with better verbiage than Kivi Leroux Miller, so here's her words (slightly edited): "This work is like honey to my soul: a way to make an honest and decent living as a creative, thoughtful professional by helping people who are, by definition, here to serve and to change the world." *
* There's probably a reason Kivi's better at the verbiage: She's a well-known nonprofit marketing consultant. #knowyourstrengths
My Guarantee
I understand that, as a nonprofit executive, the resources you have to invest are precious. You have to manage your expenses smartly, and think about return on investment.
What's more, the fees for my executive coaching and other success solutions are a meaningful investment.
Fortunately, I'm so confident my services will empower you to achieve your organization's goals that I offer a 100% money back guarantee. So you really have zero risk.
If at any time you don't believe that my services are delivering value, I will refund your investment in full. No questions asked. No hoops to jump through. No games.
But you should know this guarantee works both ways. Because I am so passionate about helping people create real, sustainable change, I reserve the right to end our relationship if you're not making progress. And I'll give you your money back for that too. So you've got nothing to lose, right?